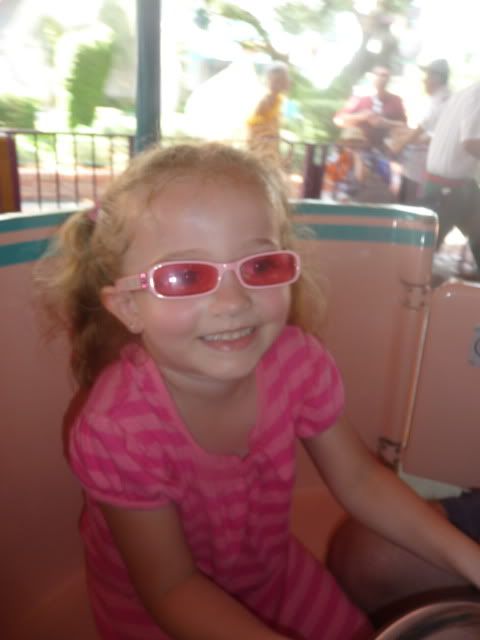 My daughter spent a good deal of vacation wearing sunglasses, I was so glad to have
prescription sunglasses
for her (and myself).
The sun was so bright and almost painful during the hottest part of the day.
However, because many of the rides and shows are dark - we spent a good bit of time switching glasses on and off between clear and tinted lenses. Times like these, I wished for transition lenses or was tempted to buy neckstraps to make swapping out quicker and easier. As it was - I had our hardshell cases in my backpack and we just switched them before and after "dark" rides.